About Us
A & H Metals, Inc. is a diverse custom metals job shop with the ability to design, fabricate, and install
all types of sheet metal, misc. metals, and ornamental metals for both industrial and commercial projects
including but not limited to glass railings, cable rails, aluminum, polished stainless, and other custom ornamental metals.
We are always looking for experienced, skilled (Sheet Metal Mechanics, Welders, Ironworkers, Helpers, etc.) employees to join our team.
We value our employees and invest in their success!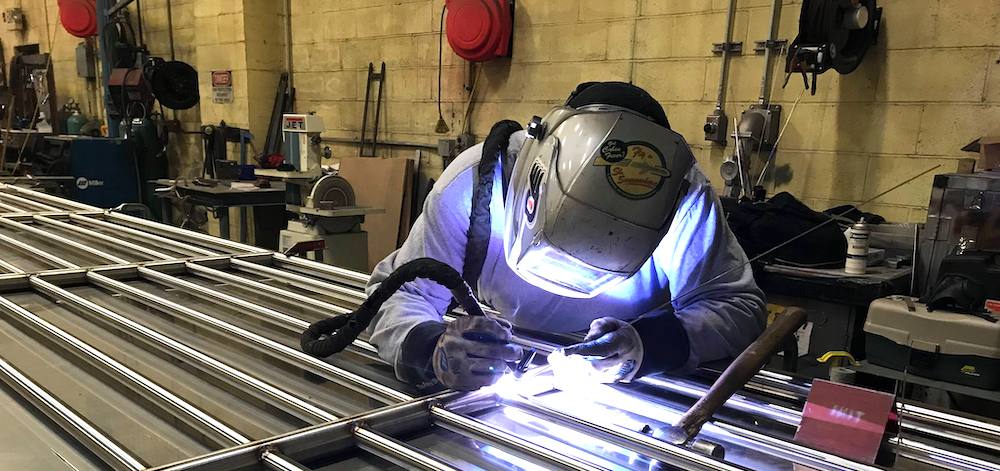 Company Culture
We recognize and appreciate the quality work of our employees. Your great effort and accomplishments will not go unnoticed!
Professional Development
Product training and certification programs allow you to grow and add to your resume!
Career Advancement
We prefer to develop our employees and promote from within. If you show us what you're capable of the opportunities will be there.
Benefits
Industry-competitive Pay Plan
Paid Holidays & Vacation
Performance Bonuses
Friendly, Fast-paced Work Environment
Medical & Dental Insurance
Disability & Life Insurance
401(k) with Dollar for Dollar Company Match
23,000 SQFT Facility with State-of-the-art Equipment
Ongoing Training to Enhance Your Skillset
We're always looking for new
applicants to join our team!
View openings