About Us
Subaru of Puyallup is part of the Harnish Auto Family in Puyallup, WA, which serves customers in Tacoma and Seattle and is proud to be an automotive leader in our area. We've been involved in the community for the last 40 years and have been nationally recognized by being awarded the "Subaru Love Promise Community Commitment Award" in years past. We believe culture makes a difference and we strive to build lasting relationships with our employees, customers, and community. We value our employees and invest in their success.
Company Culture
We recognize and appreciate the quality work of our employees. Your great effort and accomplishments will not go unnoticed!
Professional Development Opportunities
Product training and certification programs allow you to grow and add to your resume!
Opportunity for Advancement
We prefer to develop our employees and promote from within. If you show us what you're capable of the opportunities will be there.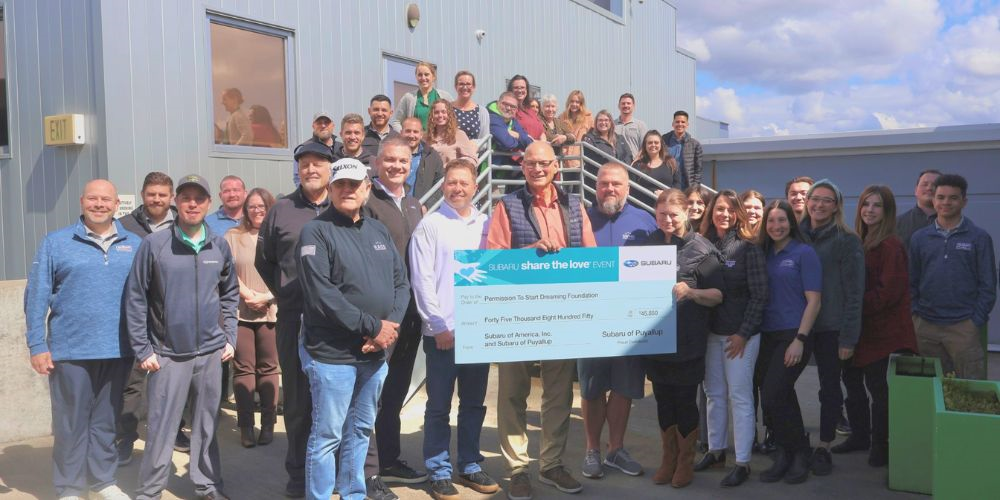 Supporting our local community is something we take great pride in, and the biggest way we are able to do this is through our Share the Love event. In 2023, we hit a record donation for this event giving the Permission to Start Dreaming Foundation over $40,000 to help fund their programming. We are grateful to be able to continue to support our hometown charities in this way!
Share the Love Event
Subaru of Puyallup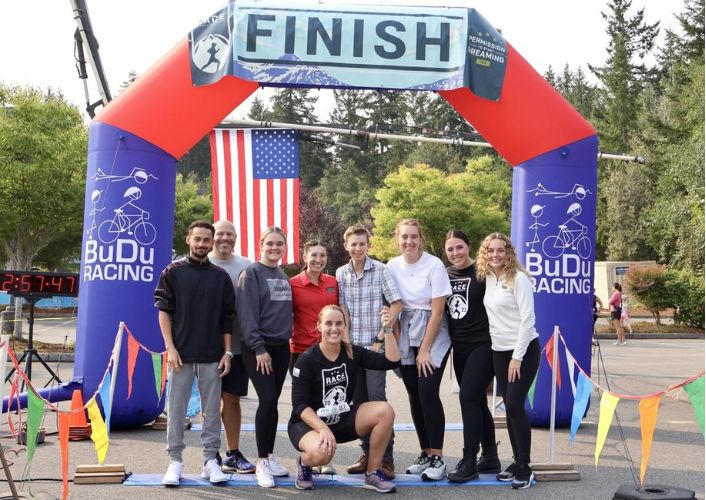 We absolutely love being a partner of the Permission to Start Dreaming Foundation and proud to sponsor their Race for a Soldier each year. Great job to everyone who comes out to run, walk, and volunteer! The PTSD Foundation is doing incredible things in our community, and Subaru of Puyallup is honored to be apart of that.
Race For A Solider
Subaru of Puyallup
Benefits
Paid Vacation
Excellent Training
401(k) Retirement Plan
Medical & Dental Insurance Coverage
Competitive Pay Plan Based on Experience
Career Advancement Opportunities
We're always looking for new
applicants to join our team!
View openings